Prices of some consumer goods have soared in recent years, making it more essential than ever to protect high-ticket items to ensure they stand the test of time. One approach that's becoming increasingly popular for protecting valuable items like cars, tools, yard machines, home furniture, sports equipment, and almost anything else that needs to be able to withstand environmental changes like the weather is investing in consumer goods powder coating. If you're wondering what powder coating is, it's essentially a protective material that can be applied to different consumer products to make them more durable. 
Our Greensboro-based team at Matlab, Inc. specializes in powder coating, both for residential and industrial purposes. We can help you protect your assets so that you can rely on them for many years to come.
What Types of Surfaces Can Be Powder Coated at Our Greensboro Coating Facility
Powder coating is best suited for metallic surfaces. Coating paint can be electrostatically applied to aluminum and the following types of steel at our state-of-the-art facility:
Stainless steel

Mild steel

Electroplated steel

Steel alloys

Galvanized steel
Powder coating can also be applied to any other surface so long as it doesn't have a high melt rate like plastic or wood.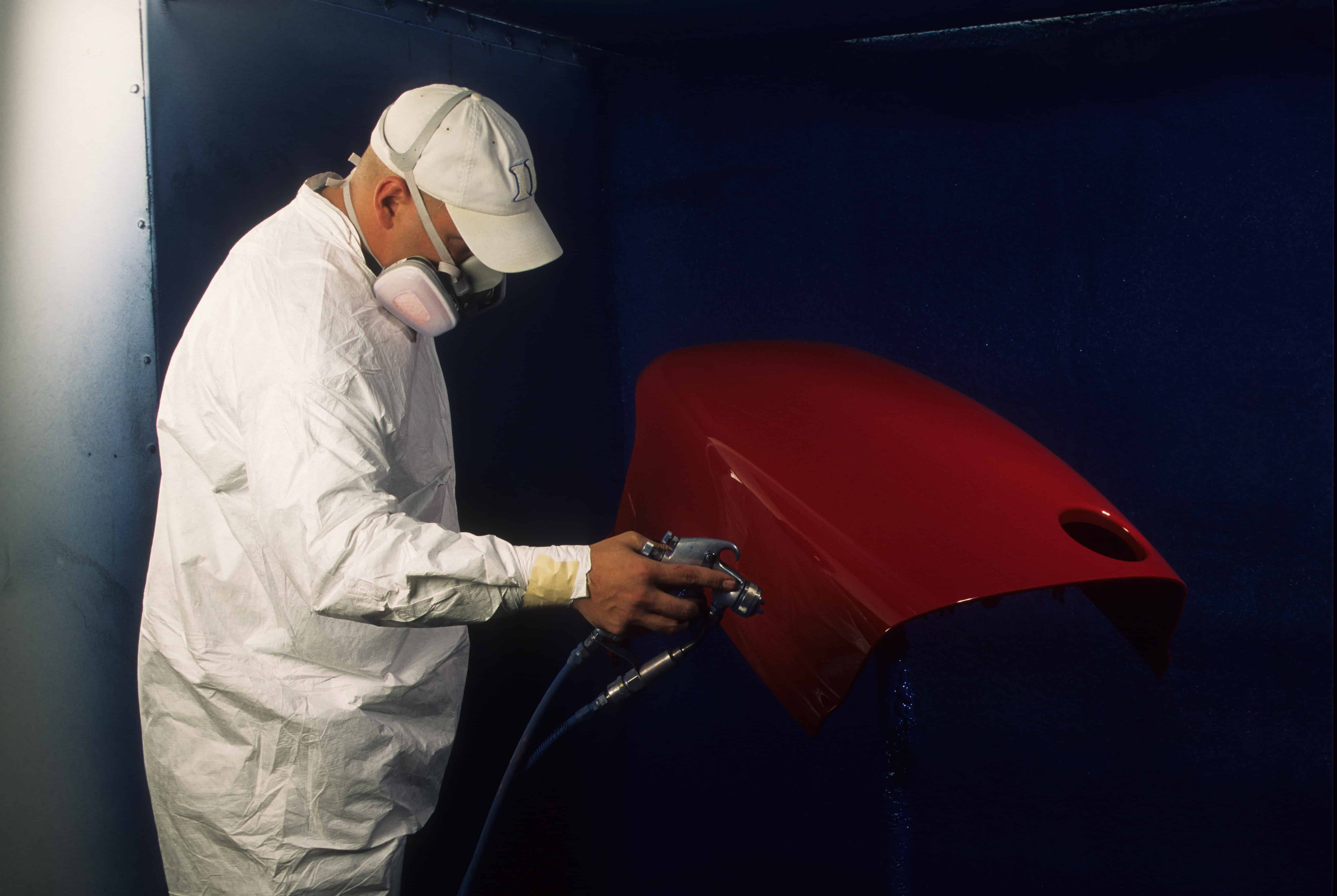 Examples of What Consumer Goods Powder Coating Can Be Applied To
Applications for powder coating within our homes are endless. Some common items homeowners and consumers in general look to powdercoat include:
Furniture
Iron-constructed outdoor furniture like benches, swings, chairs, and tables are particularly vulnerable to extreme variances in weather and moisture from humidity and precipitation, factors that can give way to corrosion. 
Even metal workout equipment stored in a home's basement or another poorly climatized area of a house leaves it vulnerable to deterioration. 
Powdercoated patio furniture better withstands the elements, allowing you to use it for a long time to come.
Major Home Systems
Your outdoor heating, ventilation, and air conditioning must withstand wind, rain, snow, and anything else mother nature throws at it. Even your home's water heater and furnace, although indoors, may be subjected to different environmental hazards that cause their deterioration shortening their lives. 
Having professional powder coating applied to these residential systems can improve aesthetics and ensure longevity.
Outdoor Fixtures
Many customers who reach out to us for consumer goods powder coating are looking to protect their home's external fixtures, including light posts, porch or patio railings, iron fences, grills, playground equipment, mailboxes and their posts, metal window shutters, and more. They do so to minimize the need for painting, which is necessary to help maintain their residence's curb appeal.
Household Appliances
A refrigerator, washing machine, dryer, or deep freezer are just some examples of household appliances that must withstand extreme temperatures, moisture, and other types of wear and tear. Thermoset paints might be an ideal solution to ward off rust and other signs of damage. 
Automobile Undercarriages
The bottom of your vehicle is exposed to various elements, from rain to rocks, mud and a wintery mix like sleet, ice, and snow. All of these can accumulate over time, breaking down the metal, fiberglass, and plastic auto parts underneath, resulting in an unreliable automobile and costly repairs. 
Garage-Stored Tools and Yard Equipment
Most North Carolina residents utilize a garage or shed to store any tools they may have along with yard machines or equipment like lawnmowers, fertilizer spreaders, and wheelbarrows. Equipment like this is often utilized to carry out a wide range of tasks. Insulation within these storage spaces may be limited, exposing this equipment to extreme elements when not in use.
Powder Coating Options To Choose From
Those most familiar with powder coating tend to envision a matte black finish and assume that's their only option. That's certainly not the case, though. While matte or flat finishes are popular choices, other powder coating finishing options include:
High-gloss

Glittery

Iridescent

Wrinkled

Clear

Candied

Fluorescent

Hammer toned
Among many reasons, our customers choose us because we offer custom powder coating. Aside from the different powder paint textures mentioned above, we also offer a custom color-matching service that allows you to personalize your items or coordinate your consumer goods with each other.  
Why Is Powder Coating Consumer Goods Better Than Alternatives?
While there are alternatives to powder coating, like baked enamel, using coating powder is best because:
It thermally bonds to a metal substrate, leading to optimal adhesion, thus resulting in minimal chipping 

Powder coated surfaces tend to dry more uniformly, smoother, and thicker than other, more conventional liquid-based coating materials

It's easier to apply powder coating more evenly than other covering materials without having to worry about sags or runs

Powder coating is effective at providing optimal edge coverage

There's no need to worry about volatile organic compounds (VOCs) emissions as powder coating produces little to no VOCs, which is environmentally friendly

Concerns over the waste of coating material are a moot point with powder coating, as any dry powder particles, or overspray, are recyclable

Powder coatings are effective in deflecting scratches, friction, hits, and dents that can easily accumulate moisture, leading to corrosion
Our Powder Coating Process at Matlab Inc.
Each industrial and consumer goods powder coating process unfolds similarly and involves the following steps: 
Pretreatment of Surfaces
We start by pretreating metal substrates. This is effective at corrosion resistance and ensures powders adequately adhere to the desired surface. 
Powder Application
We use a cornea spray gun to apply electrostatic particles to the desired metal surface. Since each particle has an electrical charge, it seamlessly adheres to a grounded surface as sprayed on by the powder coating gun.
Curing 
The final stage in the consumer goods powder coating process is curing. The powder coated surface must be cured at a specific high temperature, which will vary depending on the type of coating utilized. Curing the powder coating allows it to set, ensuring it protects the covered surfaces against abrasion and other damage.
Does It Take a Long Time To Powder Coat Consumer Goods?
One of the most common questions customers interested in consumer goods powder coating ask is how long they can expect it to take our team to powder coat their items. 
Since there's only a need for a single application when powder coating consumer goods, the turnaround to get your items back to you can happen fairly quickly. How fast of a turn around can happen depends on factors such as:
How much sandblasting, stripping, and other pretreating of the metal parts needs to occur

The time it takes to achieve your desired custom pigment color

How long is needed to disassemble and reassemble consumer goods being powder coated

The amount of and dimensions of items undergoing powder coating spraying

What's the recommended length of time the item needs to remain in the curing oven
We can go into more detail about the timeline you can expect for your powder coating project when you reach out to us to request a quote.
How Long Can I Expect My Powder Coated Consumer Goods Surface To Last?
Another common question our customers ask is how long consumer good powder coating lasts. 
The minimum time is usually around 20 years, but our customers often report their items lasting much longer. One of the biggest factors that dictate how long a powder coated surface will last is the type of powder coating selected. The most popular choices are:
Epoxy

Urethane

Polyester

Fluoropolymer
Ultraviolet (UV) light deteriorates powder coated surfaces quickly, so we advise against exposing your items to direct sunlight to ensure their longevity.
Is Consumer Goods Powder Coating Right For Me?
Many items you purchase speak highly of their construction, thus giving you the impression they will stand the test of time when subjected to wear and tear, including prolonged use and exposure to environmental elements. You may only discover the inaccuracy of those statements once any potential warranty has expired and costly repairs or replacement is needed.
You can count on our Matlab Inc. team to powder coat your items to give your consumer goods the added edge it needs to withstand the test of time. Reach out to us to let us know about the scope of your consumer goods powder coating project to discuss an expected timeline and price.
Have a custom powder coating job in mind?
Contact Matlab Today For a Free Quote!